Setting high standards at Stirling High School
Posted on May 29, 2013 by Simon in Scottish Schools.

Those of you who have been keeping up with Malaptop on our Facebook and Twitter will have noticed that Stirling High School has been busy working away as our First Partner School in Scotland.

After our first meeting with the teachers of Stirling High School in November we went in to speak with the pupils in March. Mr Hamilton (Business Management) introduced us to the Charities Committee. These guys were a very enthusiastic and inspiring bunch who had already done great work for charity earlier in the school term. We explained to them what Malaptop was and how they, as pupils of Stirling High School could help. They had good questions and by the end they were discussing ideas as to how they could spread the word within the school. We left that meeting very impressed with the Charities Committee and in

no doubt that they would be able to drum up support.

It didn't take them long to get things going. Within hours of our meeting, the Charities Committee had created a poster for collecting laptops and had started sharing it on their social media links.
This in turn caught the attention of the Stirling Observer, who were on the phone to us the next day asking if they could do a story on Malaptop! They ran it the next week, which helped raise the profile of Malaptop in Stirling and further afield. All thanks to the Charities Committee's poster, so thanks guys!
Once the laptops were all collected in they were taken away to be securely wiped before being returned to the school. A group of third year pupils, separate from the Charities Committee, were then given the task of learning how to build up the blank laptops. We went in again to show them how to put on a new operating system and programmes. It only took one demonstration before they split off into pairs and began fixing their own laptops! When the Malaptop programme runs again next year, it will be these pupils who will pass on these skills to other pupils.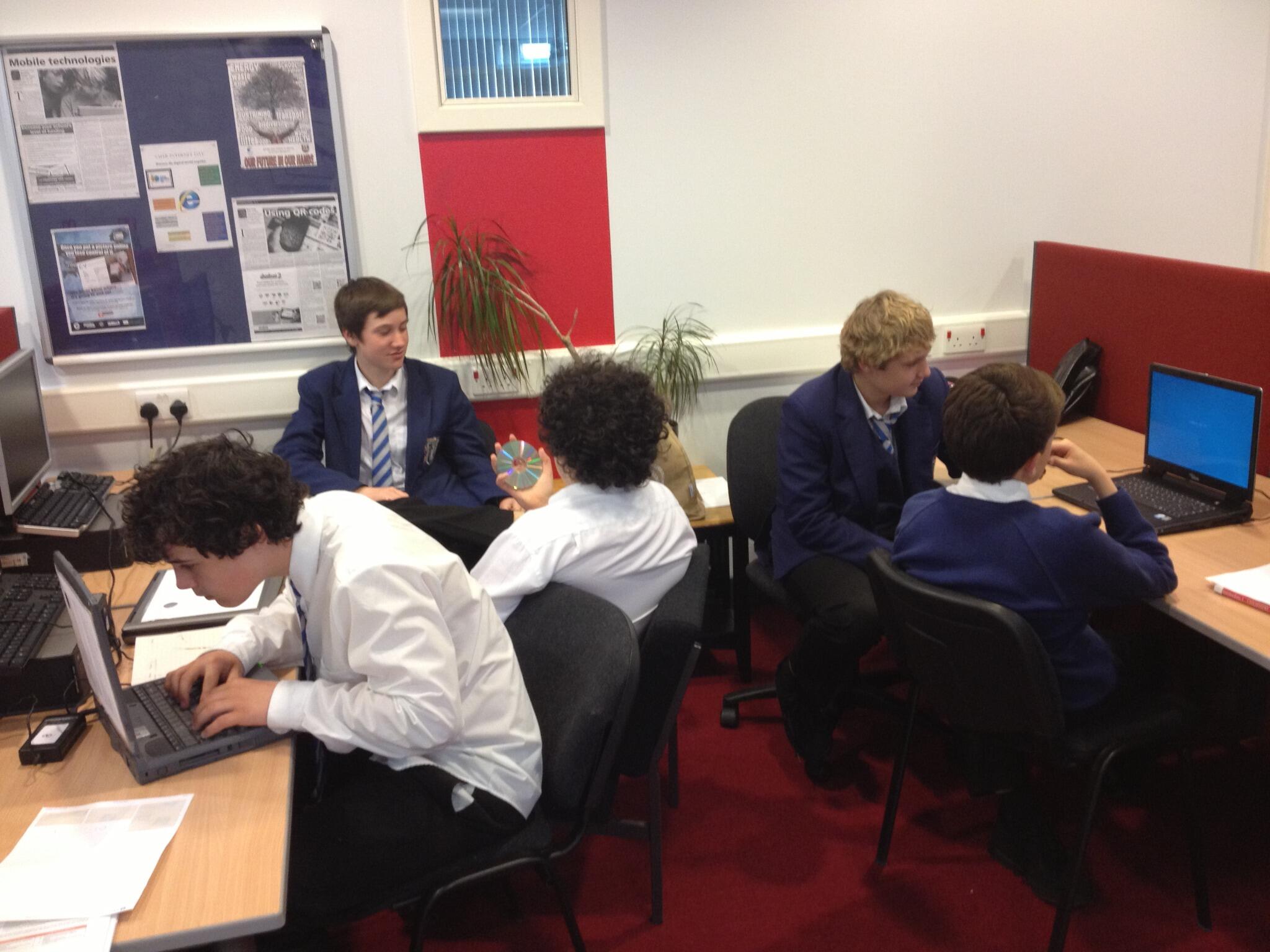 It wasn't just us at Malaptop who were impressed with the speed at which they picked it up, their own teachers were too. Ms Nicol (Chemistry), who works with the Charities Committee said, "It is amazing to see what they can now do with the laptops, and to think that they are going to be in schools in Malawi soon!"
"It is amazing to see what they can now do with the laptops, and to think that they are going to be in schools in Malawi soon!"
The laptops from Stirling High School are going to be sent to Malawi over the summer, and in the next academic year we are keen to work with as many schools as possible in Scotland. If you would like to start a Malaptop group in your school, that is fantastic! It is a great opportunity for pupils to learn about Malawi and computing, and can involve a wide range of pupils!
For more information on the School programme click here, or email schools@malaptop.org